HyStarter II: Region East Frisia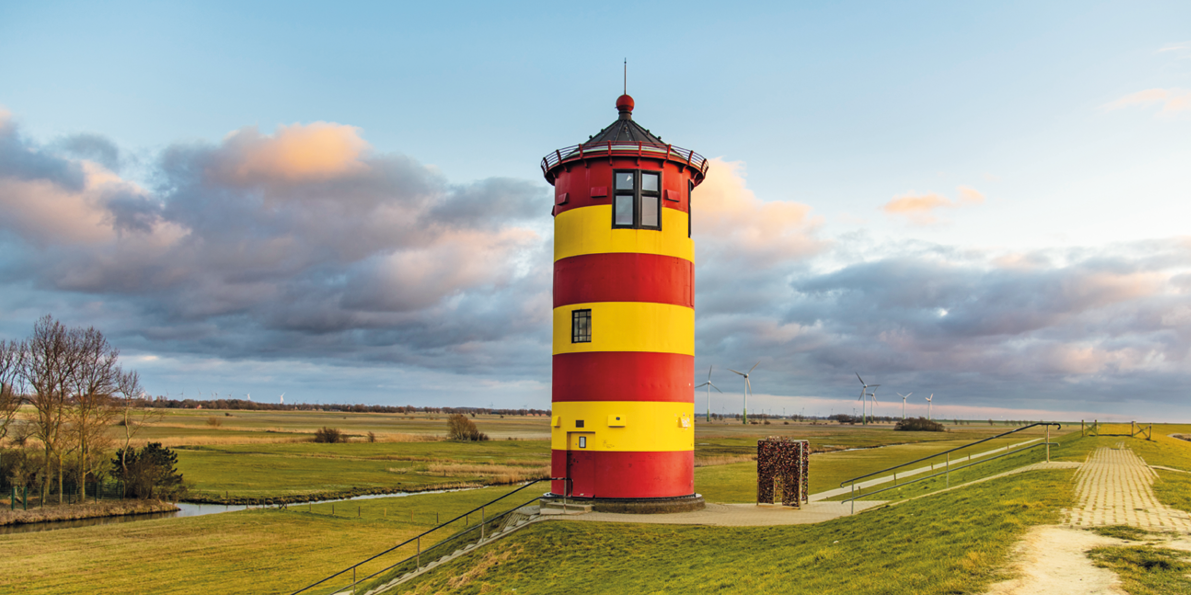 About the region
The coastal region of East Frisia (Ostfriesland) is located in the extreme north-west of Lower Saxony and consists of the three districts of Aurich, Leer and Wittmund as well as the independent city of Emden. Covering an area of 3,142 square kilometres, 469,000 inhabitants live in the region.
With the production of renewable energies, East Frisia is already a pioneer in the energy transition and has additional locational advantages for the development of a green hydrogen economy, which are now to be used progressively. Within the framework of the H2 East Frisia initiative (H2-Ostfriesland), which is made up of the four regional authorities, the Emden/Leer University of Applied Sciences, the Chamber of Industry and Commerce for East Frisia and Papenburg and MARIKO GmbH, politicians, administrators, associations and companies from the region are working on developing solutions for the sustainable development of a self-sustaining hydrogen economy.
Hydrogen mission of the region
Production of green hydrogen through electrolysis on the basis of existing wind turbines
Establishment of hydrogen filling stations in the region
Initiation and development of hydrogen projects in the field of research, development and innovation
Establishment of a hydrogen development centre
Networking of the economy in its hydrogen activities and projects
Establishment of cross-border hydrogen cooperation with the Netherlands
Establishment of an organised hydrogen network in East Frisia
Supra-regional positioning of East Frisia as a (green) hydrogen region
The HyExperts stakeholders:
AG Reederei Norden-Frisia – Alterric GmbH, Amprion GmbH – AGV für Ostfriesland und Papenburg e.V. – Brons Group – DIRKS Group GmbH & Co. KG – Emder Hafenförderungsgesellschaft e.V. – Ems Ports Agency and Stevedoring Beteiligungs GmbH & Co. KG – ENERCON GmbH – EWE AG – H2NORD GmbH & Co. KG – Emden/Leer University of Applied Sciences, Chamber of Industry and Commerce for East Frisia and Papenburg – District of Aurich – District of Leer – District of Wittmund – MARIKO GmbH – MKW GmbH & Co. KG – Niedersachsen Ports GmbH & Co. KG – City of Emden – Nordseeheilbad Borkum GmbH – SCORE-Tankstellen und Mineralölhandels-GmbH – Statkraft Markets GmbH – STORAG Etzel GmbH – VEJ – and many more.