HyExperts II: Rügen-Stralsund Region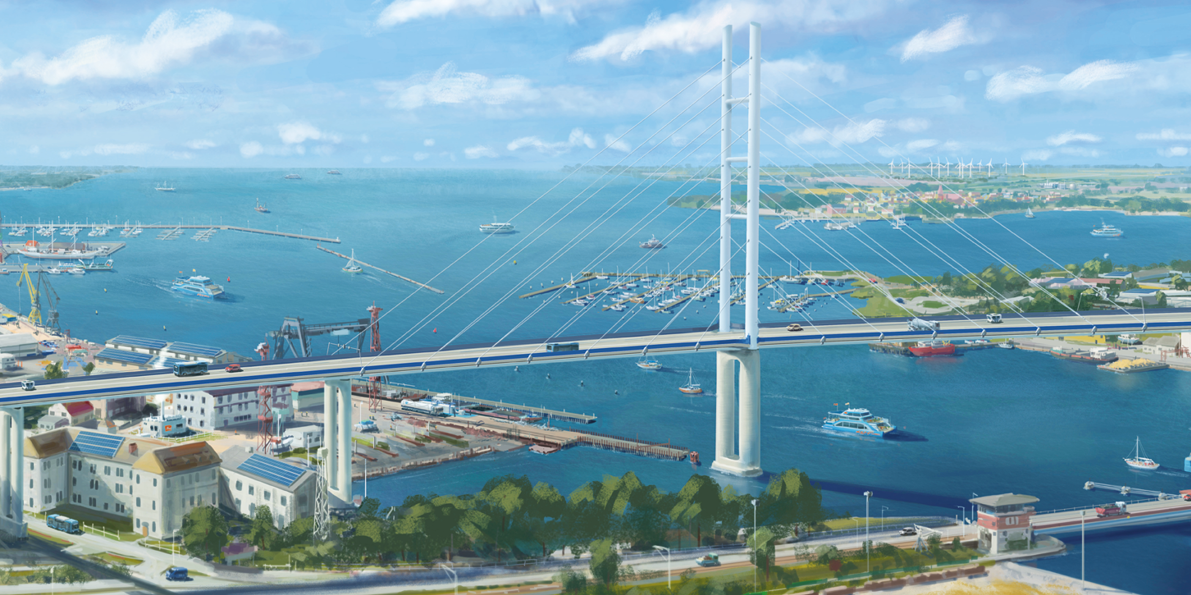 About the region
The district of Vorpommern-Rügen is located in the north-east of Mecklenburg-Western Pomerania directly on the Baltic Sea and is the fifth largest district in Germany in terms of area. As a windy "beach district" with several hundred kilometres of coastline and characterised by tourism, there is a high capacity for generating wind power. A population totalling 225,889 resides in the district.
The Hanseatic city of Stralsund has been a member of the global Climate Alliance since 2009 and, like the island of Rügen, has had a climate protection concept since 2011. The seaports as multimodal industrial and commercial areas with a convenient location and the role of an interface between all land and sea modes of transport play an essential part in the use and transhipment of green hydrogen. The region's great potential is complemented by the research expertise in hydrogen technology that has been institutionalised at Stralsund University of Applied Sciences for over 20 years.
Hydrogen mission of the region
Establishment of a regional hydrogen coordinator in the district of Vorpommern-Rügen
Use/expansion of RE generation capacities for the production of green hydrogen in the region (e.g. Stadtwerke Stralsund, Energiewerk Rügen eG)
Establishment of a regional hydrogen network
Concrete project development for the production and use of green hydrogen in residential development, mobility, agriculture and tourism
Development of a "green" port economy at the seaports of Stralsund and Mukran Port
Expansion of scientific accompanying research/further development of the living laboratory (Stralsund University of Applied Sciences)
The HyExperts stakeholders:
Energiewerk Rügen eG – Fährhafen Sassnitz GmbH (Mukran Port) – Hanseatic City of Stralsund – Rostock Chamber of Industry and Commerce – Institute for Regenerative Energy Systems at Stralsund University of Applied Sciences – Landesenergie- und Klimaschutzagentur M-V GmbH – District of Vorpommern-Rügen – Nachhaltigkeitszentrum Rügen e.V. – Nehlsen M-V GmbH & Co. KG – City of Grimmen – City of Ribnitz-Damgarten – Störtebeker Braumanufaktur – SWS Stadtwerke Stralsund GmbH – Verkehrsgesellschaft Vorpommern-Rügen mbH – Weiße Flotte GmbH – Windenergiecluster M-V – Special purpose association for water supply and waste water treatment Rügen – and many more.
Project contact

Stephan Latzko
Hanseatic City of Stralsund – Climate Protection Officer
SLatzko@stralsund.de
+49 3831 252753
© BMVI/Daniel Borgwardt