HyExperts I: Hydrogen Model Region Fichtelgebirge
District of Wunsiedel im Fichtelgebirge
Aim: District of Wunsiedel im Fichtelgebirge as a hydrogen region
Duration: 06/20 to 11/21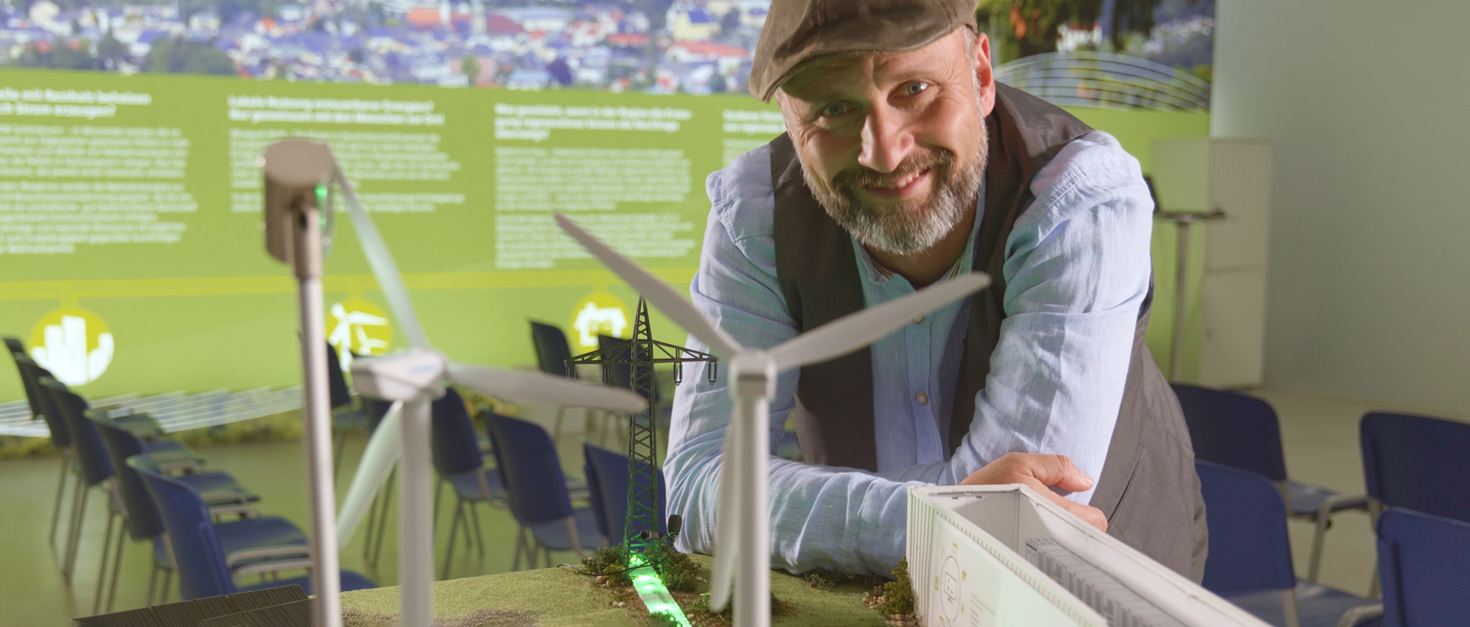 Wunsiedel is located in the middle of the forested Fichtelgebirge mountains in eastern Upper Franconia and
lies about 50 km east of Bayreuth, 40 km south of Hof and about 25 km west of the Czech border.
. The town of Wunsiedel is the administrative capital of the district of Wunsiedel im Fichtelgebirge and, with its 73,000 inhabitants, is one of the less densely populated districts of the Free State of Bavaria. The district is predominantly rural, but also has a number of medium-sized, mostly family-run industrial companies, global players and hidden champions in the automotive, mechanical engineering and toolmaking, plastics and wood processing sectors, as well as in the manufacture of flat glass and technical ceramics.
In recent years, the district of Wunsiedel has gained some (regional) notoriety due to its concept for a decentralised, climate-friendly and cross-sectoral energy supply with strong citizen participation. The aim of the concept, which is called the "Wunsiedler Weg" ("Wunsiedel Way"), is to convert the district's own energy supply, as well as that of the Fichtelgebirge region, to a sustainable and climate-protecting basis.
Within the scope of the HyExpert funding, this approach is to be further developed and continued with the integration of hydrogen as a key element of sector coupling and, in particular, expanded to include the area of hydrogen mobility. The main objective here is to identify selected projects and investigate their technical and economic feasibility in order to promote decarbonisation in the mobility sector. Within HyExpert, the following questions are to be clarified, for instance:
How can the economic viability of using hydrogen as the main energy carrier be ensured, especially in local public transport? What are the main obstacles to the introduction of hydrogen technology in public transport in rural areas?

What are the main economic factors influencing the use of hydrogen in the mobility sector? How high is the predicted demand for hydrogen?

How can hydrogen mobility be integrated into a district-wide energy concept based on renewable energies and the coupling of sectors?
Finally, as part of HyExpert, a consortium of more than 30 partners from industry, logistics companies, municipal enterprises and the Wunsiedel district office has been formed to jointly invest in hydrogen applications. Independently of the HyExpert funding, construction of an 8.5 MW electrolyser was started in July 2021, which is to be expanded in stages to up to 17.5 MW over the next few years. Unlike other HyExpert regions, Wunsiedel will thus already have a hydrogen source from around mid-2022 that can serve various mobility, heating and industrial applications in the region.