HyExperts II: AachenPLUS Region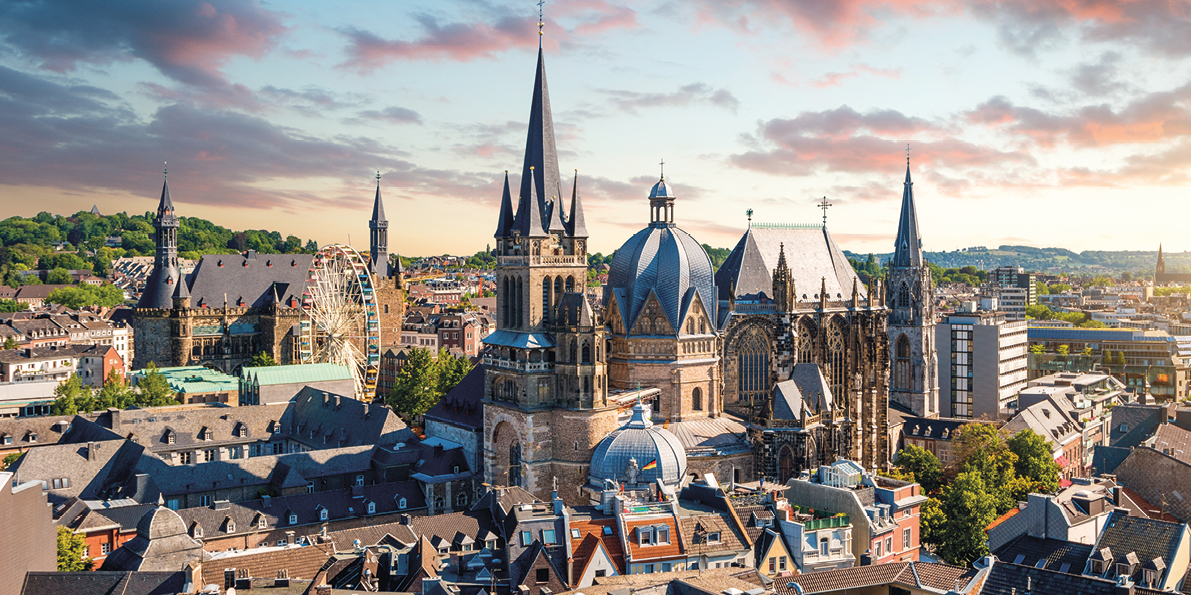 About the region
The AachenPLUS regional network is made up of the city of Aachen, the Aachen city region, the districts of Düren, Euskirchen and Heinsberg, and the "Kolping" city of Kerpen. Approximately 1.58 million people live here across a total area covering 3,800 square kilometres.
The region has a research infrastructure that is unique in Germany and at the same time is characterised by structural change due to the phasing out of coal. Against this backdrop, the use of hydrogen in industrial SMEs and mobility is being intensified. For the market ramp-up, not only laboratory and pilot applications are necessary, but also the broad use of this technology in industrial SMEs. For this purpose, the joint initiative "HYDROGEN HUB Aachen" was launched to successfully position the region as a hydrogen model region.
Hydrogen mission of the region
Successive conversion of local public transport (rail and bus) to fuel cell drives
in the Düren district.
Production of green hydrogen by means of PEM electrolysis in Jülich
Development of a fully comprehensive H2 supply system in the
Heinsberg-Oberbruch industrial park
Joint research & development in the hydrogen cluster of the future
CO2-neutral glass production in Herzogenrath
Training and further education centre of the RVK for climate-friendly and digital mobility
in Mechernich
Euregional H2 project "EMR H2 Booster"
The HyExperts stakeholders:
Aldenhoven Testing Center – Brainergy Park Jülich – elogen – EMCEL – e- regio –
FEV Europe – Forschungszentrum Jülich – HyCologne – iGas energy – IHK Aachen –
Messer Group – Neuman & Esser Group – NPROXX – OGE – Pfeifer & Langen –
Regionalverkehr Köln – Rheingas – Rurtalbahn – Rurtalbus – RWTH Aachen – Siemens –
Stadtwerke Düren – Stadtwerke Jülich – STAWAG – Truck-Expert – Veolia Industriepark –
VIAS Bus – Westenergie – and many more.
Project contact

Marius Richter
Düren district, H2 project manager
m.richter@kreis-dueren.de
+49 2421 221061 122
©engel.ac/stock.adobe.com