HyStarter – Shaping the future with hydrogen
For HyLand I, nine regions were selected from 138 applications as so-called HyStarters. The winning regions each receive one year of technical and organisational advice and support in the development of a regionally tailored hydrogen concept and the formation of a network of stakeholders. The regional networks of politicians, municipal businesses, industry, trade and the community jointly develop concept ideas and projects in transport, but also in the areas of heating, electricity and energy storage.
The selected regions are spread across the entire country and set out with different prerequisites and objectives – which is precisely why they were chosen.
A total of six dialogues with regional stakeholders will be conducted during the project period. The dialogues are implemented as workshop formats and build upon each other. Based on the respective economic and structural framework conditions, individual hydrogen concepts will be developed with the stakeholders from the region. Each region has its own basic requirements and challenges, which are addressed together with the consortium. HyStarter regions do not receive financial support. The HyStarter regions are funded by a consortium of experts who provide the stakeholders and networks with technical and conceptual advice and support in the development and implementation of the expert dialogues. The consortium consists of Spilett, Choice, Becker-Büttner-Held Consulting, EE ENERGY ENGINEERS and Reiner-Lemoine-Institut. Detailed information on the process of concept development in the HyStarter regions can be found on the website of the Reiner Lemoine Institute.
And the next HyStarters are already in the starting blocks: In September 2021, the 15 winning regions of the second HyLand phase were announced.
Click on the respective region to go directly to the project pages. Here you will find comprehensive information regarding the projects.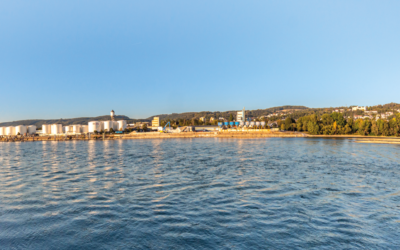 Bendorf am Rhein is an independent town in the district of Mayen-Koblenz in Rhineland-Palatinate with a population of around 17,000. In addition to the main town, it consists of the districts of Sayn, Mülhofen and Stromberg.
read more