HyExperts I:
MH2Regio – Turning waste into mobility
Aim: Hydrogen from waste for users in the Frankfurt Rhine-Main region
Duration: 11/20 to 12/21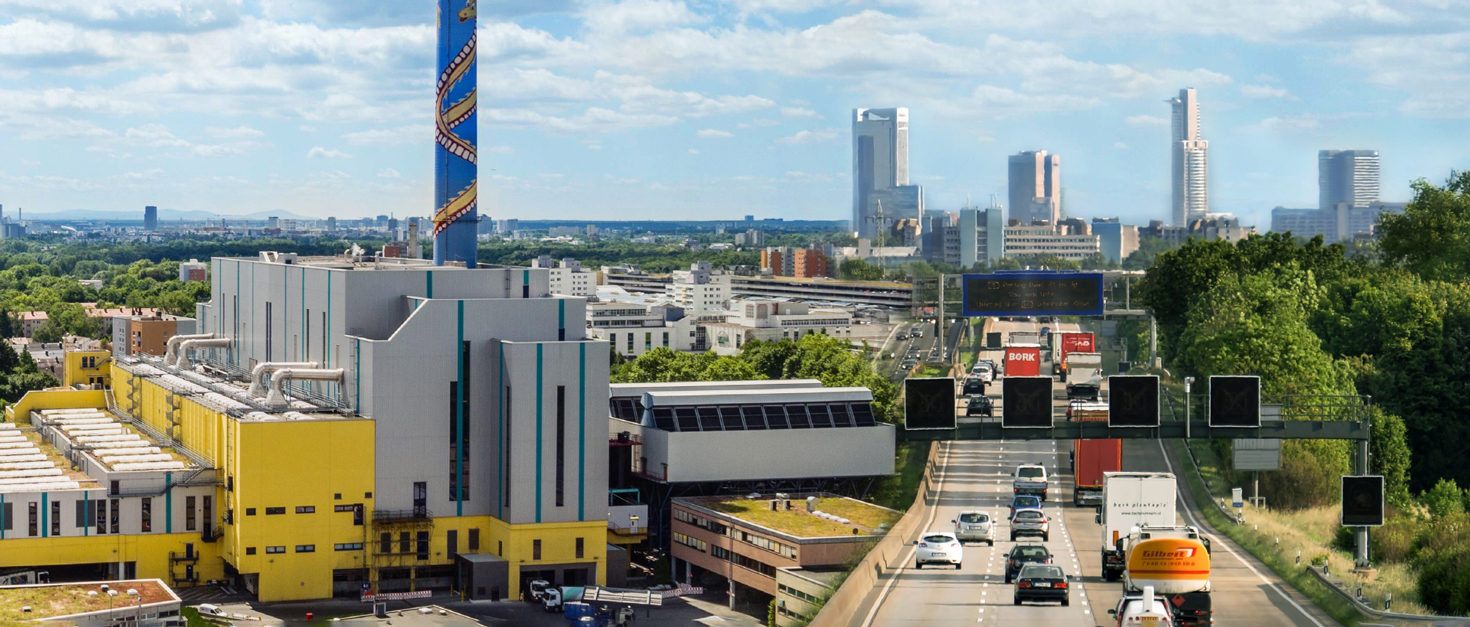 Frankfurt is the fifth largest city in Germany. It is the centre of the Frankfurt Rhine-Main metropolitan region. Its financial institutions and the DE-CIX Internet node are of global importance. Added to this is Frankfurt's status as an infrastructure hub with Frankfurt Airport and Germany's second largest railway station. The city is growing with its 46 districts and currently has a population of around 760,000. Around 5.8 million people live in the entire metropolitan region. Frankfurt is among the leading top cities in Germany in terms of gross domestic product per capita and is the city with the highest job density. Due to its central location, Frankfurt is an important transport hub in Germany and Europe, where car, rail, ship and international air traffic meet. Frankfurt am Main Airport is one of the largest airports in the world. More than 300,000 vehicles are counted at the Frankfurt Kreuz junction every day. The local transport system has a well-developed network of underground trains, suburban trains, trams and buses. Frankfurt is therefore an ideal starting point for the planning and creation of a regional hydrogen infrastructure. In the MH2Regio2project, the partners from aviation, inland waterways, local and long-distance public transport and urban utilities are to be identified with regard to the joint use of hydrogen as an energy carrier for alternative drivetrain concepts and networked in view of their specific requirements. The aim is to develop a concept for the joint use of a regional hydrogen supply infrastructure that maps all components of the hydrogen value chain, from production and distribution to consumption in the Frankfurt Rhine-Main region, and evaluates them both technically and economically. The overall system is intended to be more cost-efficient and more effective than individually developed solutions through jointly used infrastructure elements. At the same time, the overall system offers future hydrogen users investment security and reduces market entry hurdles by ensuring hydrogen supply and intelligently linking hydrogen production and use.