HyStarter II: Region Bendorf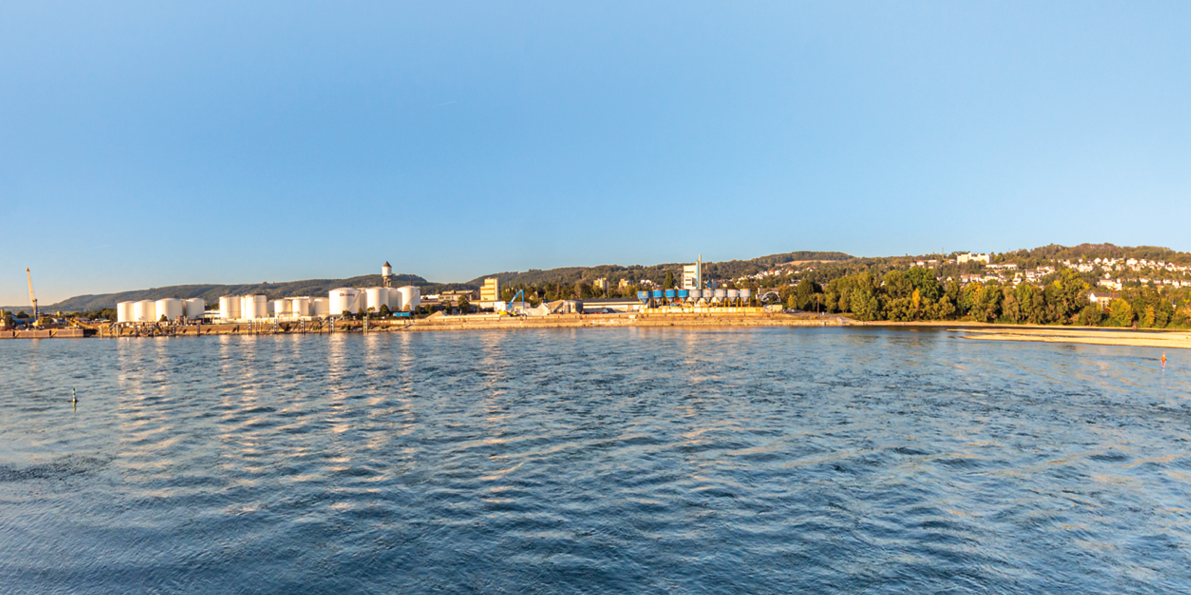 About the region
Bendorf am Rhein is an independent town in the district of Mayen-Koblenz in Rhineland-Palatinate with a population of around 17,000. In addition to the main town, it consists of the districts of Sayn, Mülhofen and Stromberg.
For centuries, the town was characterised by iron smelting and the coal and steel industry, until this era ended in the 1990s with the closure of the large smelters.
In recent years, Bendorf has actively initiated transformation processes. The aim is to create a new economic perspective through sustainable tourism in the Sayn Cultural Park and the transformation of the inner city from the perspective of urban climate protection. The Rhine harbour is to be established as the region's hydrogen source and offers space for future fields such as urban mining, concrete printing as well as climate-friendly mobility offers.
Hydrogen mission of the region
Climate-neutral energy supply (industry, trade, neighbourhoods): Development of decentralised infrastructures for the production of hydrogen from renewable energies and / or secondary raw materials.
Bendorf Rhine harbour as the region's hydrogen hub: Establishing the harbour as an H2 transhipment point
Development and opening up of new business areas to compensate for the declining revenues due to the predicted decline in demand for fossil fuels currently stored in the port, while at the same time limiting the growth potential of the handling of conventional goods
Establishment of an ecosystem for green hydrogen including a filling station system. The local long-established freight forwarder Normann and the renewable energy company GP JOULE have already founded the company Hy.Bendorf for this purpose
Development of a supra-regional innovation and knowledge hub: public demonstration of decentralised energy supply and use in sector-coupled systems, development of system solutions for sustainable urban development
Qualification of local and regional stakeholders, establishment of innovative companies
Creating a centre of experience for interested members of the public
The HyExperts stakeholders:
BDH-Klinik Vallendar gGmbH – Energieversorgung Mittelrhein AG – Falk Apparatebau GmbH & Co.KG – H2BZ Netzwerk RLP – Hochschule Koblenz – IHK Koblenz – iplas Innovative Plasma Systems GmbH – Kreisverwaltung Mayen-Koblenz – Landesverband Erneuerbare Energie Rheinland-Pfalz/Saarland e.V. – Neue Energie Bendorf eG – Normann Group – Oiltanking Deutschland GmbH – Ökonolog GmbH – SmartQuart Kaisersesch – Stadtwerke Neuwied GmbH – Universitiy of Koblenz-Landau – Verbandsgemeinde Kaiseresch – Verbandsgemeinde Vallendar – Wirtschaftsförderungsgesellschaft am Mittelrhein mbH
Project contact

Werner Prümm
Municipality of Bendorf, Department of Urban Development, Building, Economy and Culture werner.pruemm@bendorf.de
+49 2622 703 179
© City of Bendorf