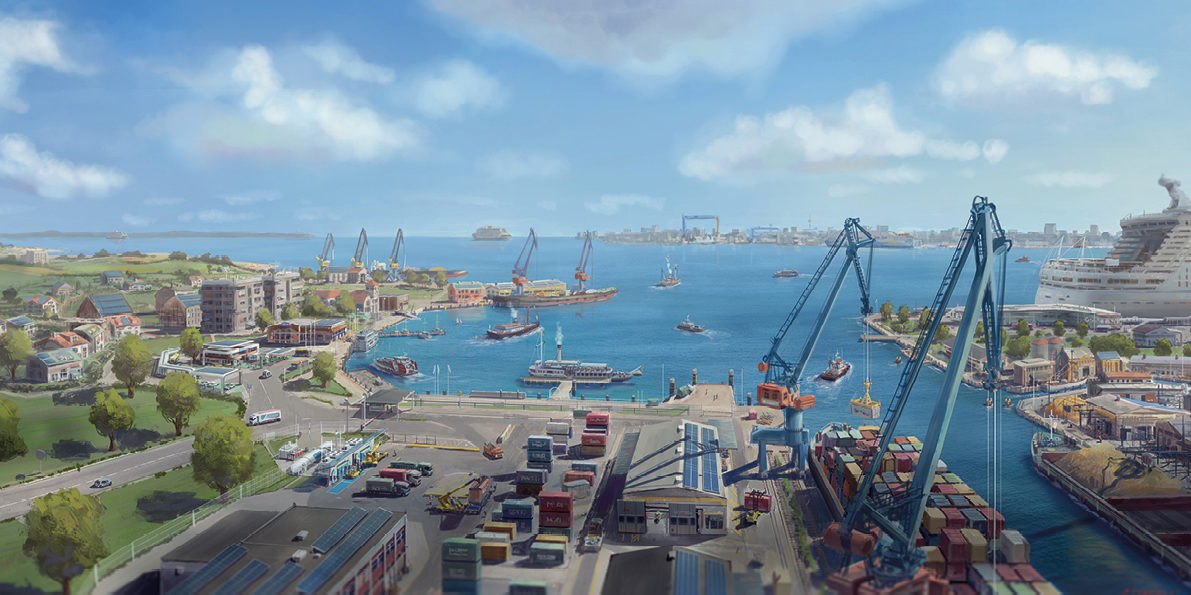 About the region
The KielRegion comprises the state capital Kiel and the districts of Plön and Rendsburg-Eckernförde. Almost 645,000 people live in the KielRegion, which is about 23 percent of the population of Schleswig-Holstein on an area of 3,391 ha.
With its 251 municipalities and towns, the KielRegion represents a very diverse living and economic area. The unique location on the Baltic Sea and the Kiel Canal makes the KielRegion, with its two deep-sea ports, the gateway to Scandinavia and the Baltic States.
The "KielRegion" regional cooperation can look back on more than 10 years of successful collaboration and can boast great successes in jointly tackling challenges in climate protection and mobility. The aim is to build on this and promote the use of hydrogen, e.g., in the maritime sector, and to continue to expand the more than 30 years of experience of individual players.
Hydrogen mission of the region
To become a region of innovation in the field of H2
Test hydrogen as a drive technology on land and water
Produce its own green hydrogen and make it accessible
Involve local partners along the regional value chain
The HyExperts stakeholders:
State Capital Kiel – District of Plön – District of Rendsburg-Eckernförde – KielRegion GmbH –
Stadtwerke Kiel – Stadtwerke Plön – Stadtwerke SH – HanseWerk AG – Versorgungsbetriebe
Bordesholm – Kiel Chamber of Industry and Commerce – Christian Albrechts University of Kiel – Kiel University of Applied Sciences –
Landesverband erneuerbare Energien – Chefs Culinar – Deutsche Bahn Autokraft GmbH –
Deutsche Post AG – Otto Dörner Entsorgung GmbH – Rosenow GmbH & Co – Truckport Kiel AG – Port of Kiel
Project contact

Martin Kliesow
KielRegion GmbH, Team Leader Mobility
m.kliesow@kielregion.de
+49 431 53035516
© BMVI David Borgwardt