HyStarter I: Hydrogen Region Rügen-Stralsund
District of Vorpommern-Rügen, Island of Rügen & City of Stralsund
A large number of applications from a wide range of stakeholders have been received from Rügen and Stralsund to participate in the HyStarter project. The region combines a wealth of intriguing areas with respect to the energy transition and the hydrogen economy: Firstly, as a coastal region and a location for the production of renewable energies with high capacities of installed wind power, it has great potential for the production of green hydrogen.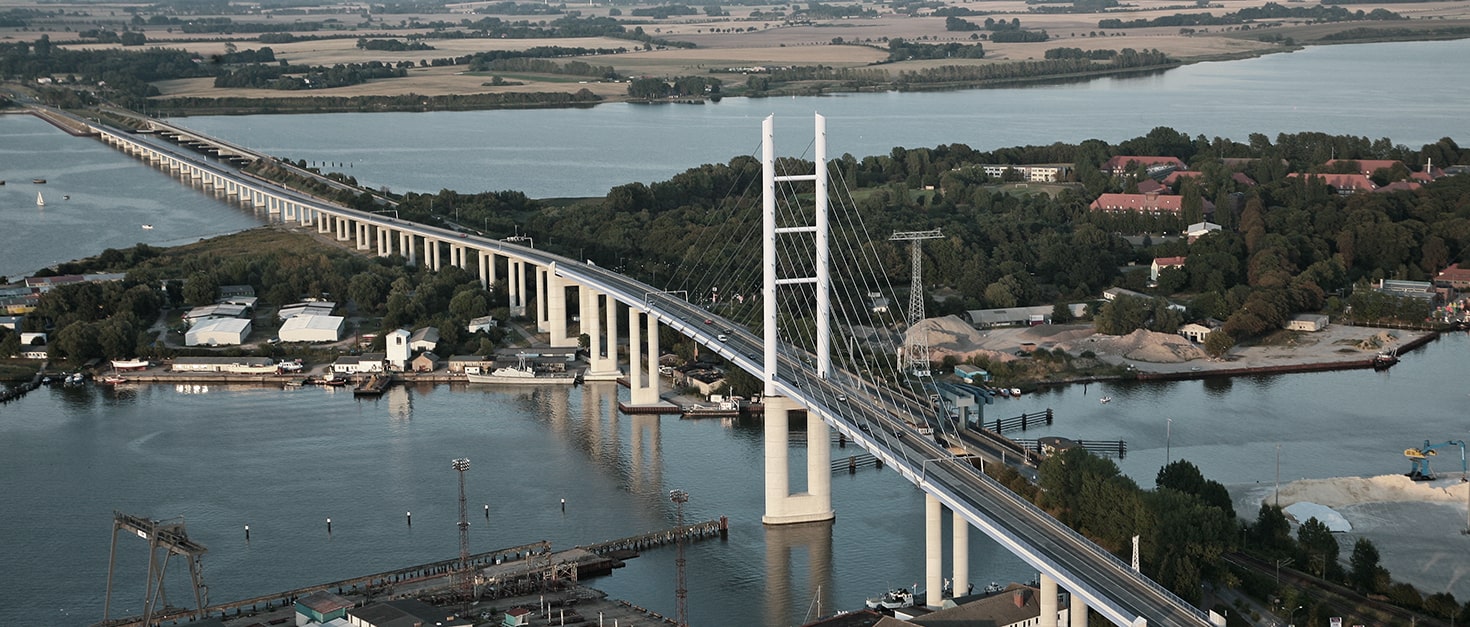 The development of fuel cell technology – from hydrogen production to intermediate storage and transport – is an exciting topic. Secondly, the existing maritime economy represents a key application area for hydrogen, as savings in greenhouse gas emissions must also be applied to shipping. In addition, there is the high economic importance of agriculture and fisheries, which are also associated with high energy consumption.
It is also a tourist region with a commitment to sustainability, but it is exposed to high levels of traffic congestion from holidaymakers travelling by car, especially on the island of Rügen and the Fischland-Darß-Zingst peninsula.
The use of fuel cell vehicles in combination with alternative mobility concepts could ease the situation. This is a rural region with decentralised village structures and special mobility challenges for residents (limited public transport services in the area, high proportion of individual mobility and longer distances in rural areas).
Through HyStarter, a forward-looking concept can be developed, taking climate protection into account, in order to meet the energy and mobility requirements of the region.
The region intends to both promote the establishment of a network of stakeholders for the development of a local hydrogen infrastructure and implement concrete model projects for the realisation of the hydrogen economy.