HyExperts I:
HYWHEELS – Hydrogen-based commercial transport in Eastern Hesse to cut emissions in logistics and road transport
City of Fulda & Eastern Hesse
Aim: Creation of an implementation-ready concept for Eastern Hesse for the market introduction of hydrogen/fuel cell technology from production to use in the forwarding/logistics sector with the aim of decarbonising the transport sector.
Duration: 06/20 to 08/21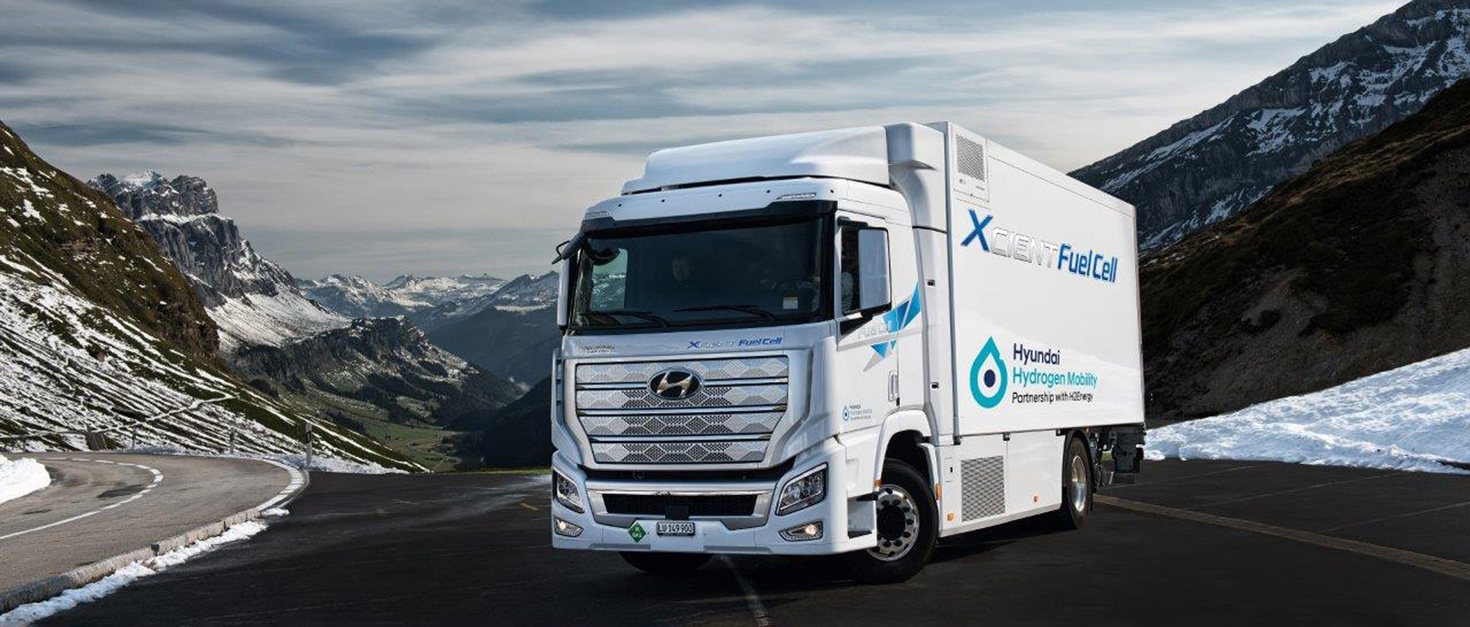 The focus of the detailed HYWHEELS concept – wasserstoffbasierter (Hy) Wirtschaftsverkehr in OstHessen zur Einsparung von Emissionen in der Logistik und im Straßenverkehr – is on the decarbonisation of the transport sector through the use of fuel cell vehicles (FC vehicles) and the development of a sustainable green hydrogen economy in Eastern Hesse.
On the one hand, the region is one of Germany's most important logistics locations. In the district of Fulda alone, 174 companies are active in freight transport and 26 companies in the courier and express sector. Fulda and Bad Hersfeld, together with Kassel (North Hesse), form the region's major transhipment centres. Nowhere else can consignments be accepted so late in order to then be delivered throughout the country within the next day in the so-called "night hop". On the other hand, the central location of Eastern Hesse makes particular sense for the introduction of FC trucks in Germany, as with the current range of 400 km, all metropolitan regions in Germany can be reached. Due to the motorway connections A4, A5, A7 and A66, Eastern Hesse is optimally connected throughout Germany and has a very high traffic volume. In addition, the establishment of hydrogen filling stations should lead to a Germany-wide increase in the appeal of introducing FC trucks.
The detailed concept consists of two specialist topics:
Determining the framework conditions / potential analysis and use/demand forecast for the development of a hydrogen-based infrastructure ranging from hydrogen production based on green energy to the filling station infrastructure as a prerequisite for hydrogen-based commercial transport in the region of Eastern Hesse.

Preparing a feasible concept for the development of hydrogen-based commercial transport in the Eastern Hesse region with commercial vehicles of all sizes and purposes, taking into account business management aspects and requirements for maintenance, personnel and service.
The detailed concept is intended to make an active contribution towards achieving the climate targets of the German government. At the same time, the stakeholders involved seek to create long-term perspectives for the regional energy and transport sector. Furthermore, by linking renewable energies with the subsequent hydrogen production and use, the project also contributes to the desired sector coupling within the energy system.