HyExperts II: District of NEW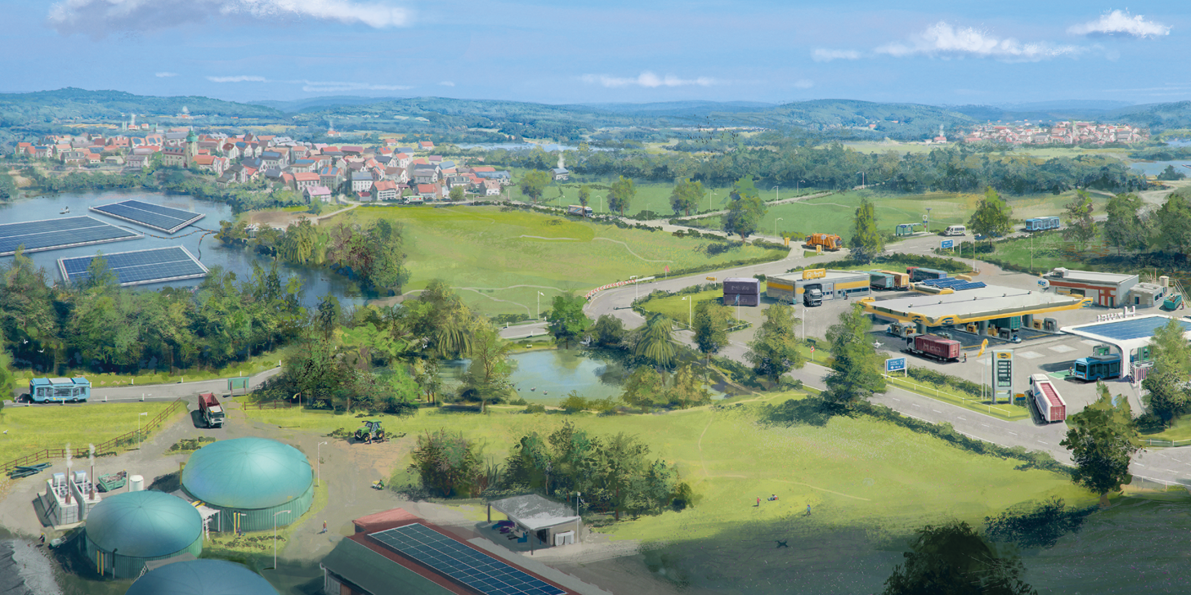 About the region
The district of Neustadt an der Waldnaab is the eighth largest district in Bavaria and is located in the northern Upper Palatinate (Nordoberpfalz). With an area of 1,428 km² and 66 inhabitants per km², it offers excellent opportunities for development. A total of just under 95,000 people live in the NEW region.
The starting point for the integrated hydrogen concept of the district of NEW are the various concepts that have already been launched in recent years as an overall strategy. These include the climate protection sub-concept of 2018, the public transport concept for action of 2018, the e-mobility concept of 2019, the HyStarter concept of 2021 and the digital energy utilisation plan of 2022. The concepts are intended to be able to provide sustainable, forward-looking and appealing offers in rural areas, also under the banner of "creating equal living conditions".
Hydrogen mission of the region
Generation of hydrogen from floating PV and PV facilities
Establishment of hydrogen refuelling stations
Vehicle procurement – pooling for public transport and company fleets
Development of new job profiles in education and training on the topic of hydrogen
Production at industrial sites and use by own vehicle fleets
Project objective: Deepening the previous HyStarter results in order to find new opportunities for both business and the general public, and to raise awareness of the topic of hydrogen in order to make an important contribution towards decarbonisation.
The HyExperts stakeholders:
Agilis – Bergler Mineralöl GmbH – BSZ Weiden – BHS Corrugated Maschinen- und Anlagenbau GmbH – Bürger-Energiegenossenschaft ZENO eG – EEATEC GmbH – Einhäupl Feuerverzinkerei GmbH – E-mobility cluster Regensburg – ENERGIEregion Nürnberg e.V. – etz Nordoberpfalz – H2.B Zentrum Wasserstoff.Bayern – HYTEP – Landratsamt Wunsiedel – Nachtmann GmbH – NEW – Neue Energien West eG – NSG Group – Ostbayerische Technische Hochschule (OTH) – OWS Service für Schienenfahrzeuge GmbH – Regionalbus Ostbayern GmbH – City of Weiden i.d.Opf. – Stadtwerke Weiden – Wies Faszinatour – Ziegler Group – and many more.
Project contact

Barbara Mädl & Stefan Härtl
Neustadt an der Waldnaab District Office
wasserstoff@neustadt.de
+49 9602 79 1035
© BMVI David Bogwardt (Spilett new technologies GmbH)