HyStarter II: Region Of Wismar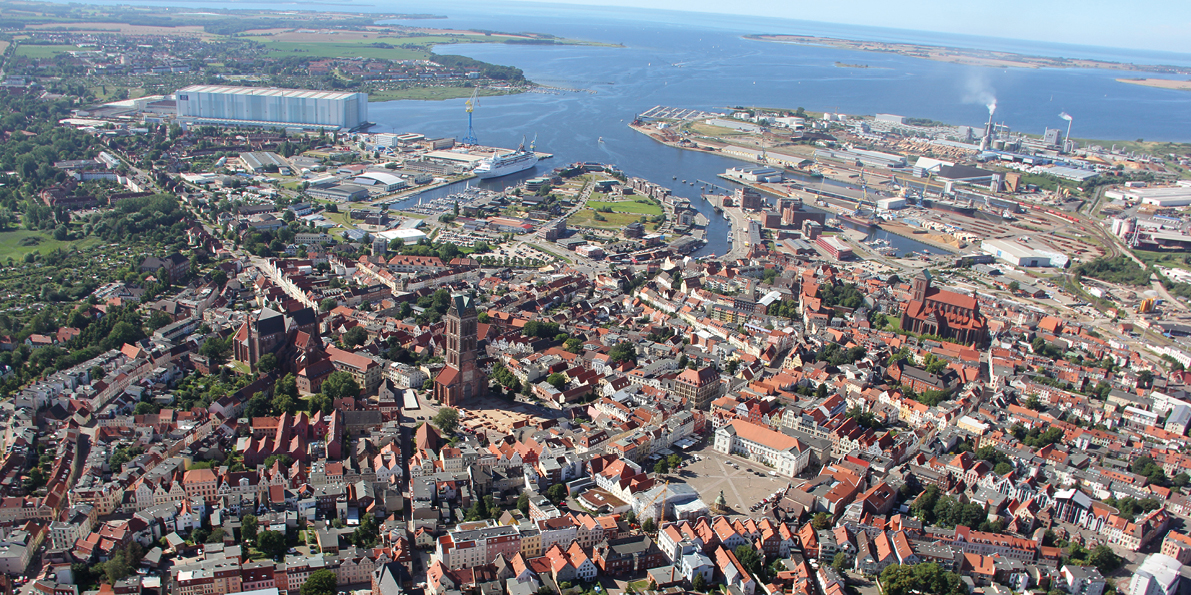 About the region
The Wismar region is characterised by its World Heritage status for its ensemble of historic buildings and its harbour. The glacially formed hinterland consisting of the coast and arable land has a large number of wind and solar plants, which contribute to the fact that more electricity is produced in the state than is consumed. Of particular economic importance is the seaport with the adjacent industrial zone of Germany's largest timber cluster and the shipyard. Among the fields of activity of the university and the technology centre are alternative drive technologies and the energy transition. Wismar's 43,000 inhabitants mostly live in 4-6 storey houses or in the old town. About one third of the households are connected to a district heating system. The questions posed by the network focus on hydrogen for mobility and logistics as well as its use in thermal processes and for district heating.
Hydrogen mission of the region
Establishment and development of a hydrogen economy for the region
Production of green hydrogen through electrolysis on the basis of the already existing free-field solar plants and wind farms
Use of hydrogen as a substitute for natural gas in wood processing  Fuel cell-powered vehicles in port logistics
Hydrogen as an energy carrier for shipping propulsion systems
Fuel cell-powered buses for regional transport in Northwest Mecklenburg
Use of hydrogen in the local heating supply
The HyStarter stakeholders:
Hanseatic City of Wismar, The Mayor – Stadtwerke Wismar GmbH – Strom und Gasnetz Wismar GmbH – Neuburg Office, Municipality of Hornstorf – Neuburg Office, Municipality of Benz – Wismar University of Applied Sciences – ENERTRAG SE – Hoeller Electrolyzer GmbH – Ilim Nordic Timber GmbH & Co. KG – NAHBUS Nordwestmecklenburg GmbH – Seehafen Wismar GmbH – UKA Nord Projektentwicklung GmbH & Co. KG – WindEnergy Network e.V. – Wismar Pellets GmbH – and many more.
Project contact

Andreas Jarfe
Stadtwerke Wismar GmbH,
Business Model Developer
andreas.jarfe@stadtwerke-wismar.de
+49 3841 233-403
© Ulrich Jahr