HyExperts II: Chemnitz Region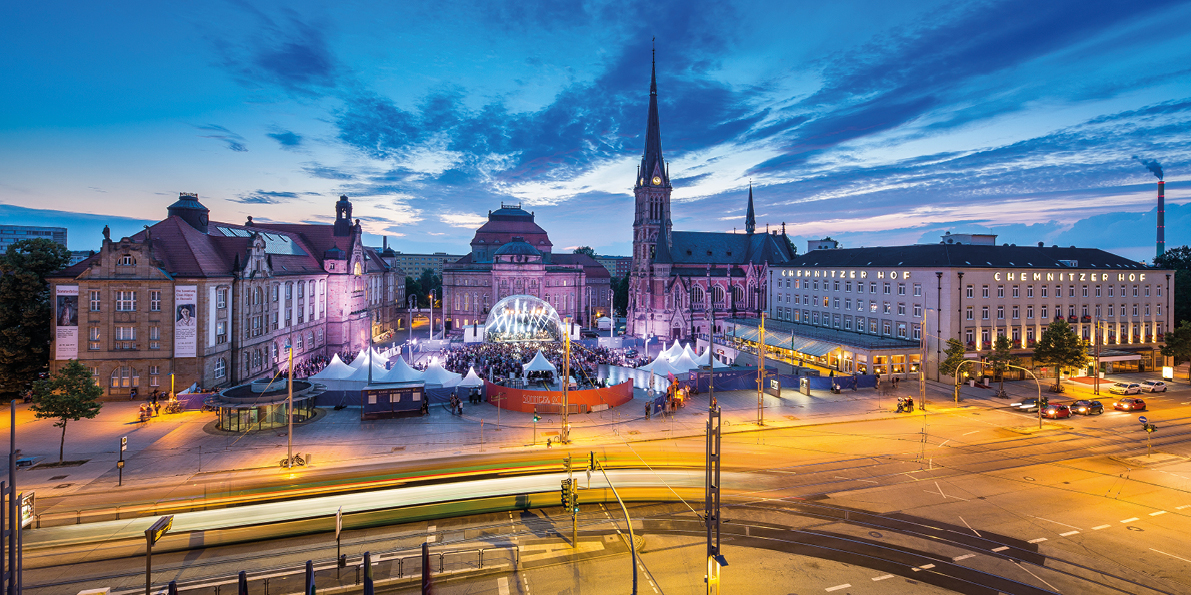 About the region
Chemnitz and its surroundings have been considered the cradle of Saxon industry since the 18th and 19th centuries. Companies based here today in the key sectors of the automotive and supplier industry, information technology, mechanical and plant engineering, as well as microsystems technology, the semiconductor industry and in the field of renewable energy and environmental technology, continue to uphold this tradition. The most significant potential for business as well as business-related research and development is concentrated in the Chemnitz-Zwickau region, whereby the university town of Freiberg in Central Saxony has developed into a hub of innovative companies, not least due to the TU Bergakademie. The Vogtland region with the regional centre of Plauen and the Erzgebirge district are also home to industrial expertise and development potential.
Hydrogen mission of the region
Ramp up the hydrogen economy in the form of cross-sectoral
hydrogen islands
HZwo e.V. to bundle and strengthen expertise
Hydrogen as part of the powertrain and mobility transition
Establishment of the "HIC – Hydrogen and Mobility Innovation Center Chemnitz" as part of the
ITZ (National Innovation and Technology Centre)
Hydrogen use as a subject of research, innovation and value creation
Hydrogen as a CO2-free energy carrier and part of the heating transition as well as the
strengthening of the hydrogen region Chemnitz as a brand
The HyExperts stakeholders:
Agraset-Agrargenossenschaft eG – Chemnitzer Verkehrs-Aktiengesellschaft – DB Regio-
Netz Verkehrs GmbH – eins energie in sachsen GmbH &Co.KG – District of Erzgebirge – FES
GmbH Fahrzeug-Entwicklung Sachsen – Fraunhofer IWU – Hörmann Vehicles Engineering
GmbH – HZwo e.V. – District of Mittelsachsen – District of Görlitz – District of Zwickau –
MSE Mittelsächsische Bürgerenergiegenossenschaft eG – MULTI-ZENTRUM Zschopau
GmbH & Co.KG – REGIOBUS Mittelsachsen GmbH – Spedition PFLAUM GmbH –
City of Chemnitz – City of Freiberg – City of Plauen – City of Zwickau – Technical University
of Chemnitz – Vogtland District – WEBER Gruppe and many more.
Project contact

Carina Kühnel
Environmental Office Chemnitz, Acting Head of Office
Carina.Kuehnel@stadt-chemnitz.de
+49 371 488-3610
Theatre Square © Dirk Hanusch